This amazing Apple Pie Biscotti Protein Ice Cream tasted like the real deal but WAY better for you and packed with protein keeping you full for MANY hours.
I also used my Crockpot Cinnamon Apples recipe which took this over the top with flavor.
Here is what you will need:
Vanilla protein shake of choice
DIJAS Natural Foods Apple Biscotti
Vanilla bean paste or extract
Simply Delish sugar free instant vanilla pudding mix (link gives you 10% off)
Salt
–
This Ninja Creami has been life changing and the BEST investment!
I use Fairlife and Premier Protein shakes. I have noticed the taste and texture is better with the Fairlife but I do use Premier since they are easier to find.
I absolutely love the Simply Delish pudding mix. It is Keto, plant based, zero sugar, low calories with excellent taste. If you'd like a discount on the website click here and use CODE:CHEFALLIE10
If you haven't made my Crockpot Cinnamon Apples, you need to make them especially with fall around the corner.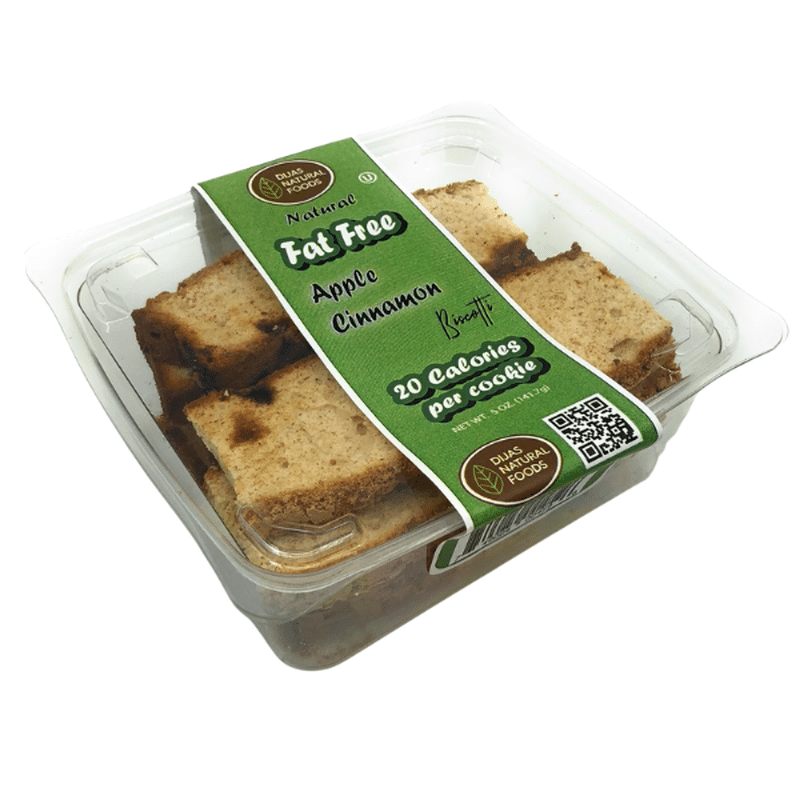 When DIJAS Natural Foods approached me to try their products I was SOLD once I tried them. They are SO low in calories and make AWESOME add ins for my ice cream recipes.
Love these fat free delicious biscotti from DIJAS Natural Foods. Only one is needed on my recipes and they just complete the ice cream. Click here for the site and use code:chefallie for a discount
How to make this:
Place the ice cream base ingredients into the Ninja Creami pint and mix very well
Place into the freezer for 24 hours
Once the base is frozen, place the pint into the Ninja Creami bowl with the lid and blade attachment.
Press the "Ice Cream" button
After that has run its course, press the "re mix" button 5-6 times
Add a splash of unsweetened almond milk in between one of the re mixes to help the process along
Once it is nice and creamy, Place the crushed biscotti into the center of the pint and hit the "Add in" button
Enjoy!
Print Recipe
Apple Pie Biscotti Protein Ice Cream
The all-American dessert turned into a healthy protein packed ice cream
Equipment
1 Ninja Creami ice cream machine
Ingredients
ADD IN
1

DIJAS Apple Cinnamon Biscotti cookie

Crushed and or cookies of your choice
Instructions
In the Ninja Creami pint container, put the "Ice Cream" base ingredients in.

Mix until combine and place into the fridge with the lid on for 24 hours

Once frozen, Place the pint into the Ninja Creami bowl and cover with lid and blade attachment

Press the "Ice Cream" button

After the "Ice Cream" sequence is done, Pres "re mix" 5-6 times and in between one of those re mixes splash a little unsweetened almond milk into the center of the pint

Once creamy and ice cream constancy, add the crushed-up biscotti to the pint and press "Add in" button